The novel "Jane Eyre" is the great work of all time. It's such a beautiful love story. Jane Eyre is one. However, she is different for each person.
The director of the adaptation of the novel in 1934 decided that Jane Eyre was a blonde.


Virginia Bruce (Jane Eyre) and Colin Clive (Mr. Rochester),1934
The new version of film appeared in 1944. The main role was played by Joana Fontaine. This film wasn't
very long, a lot of details were missed.
The film with Susannah York which was shown in 1970 was undramatic.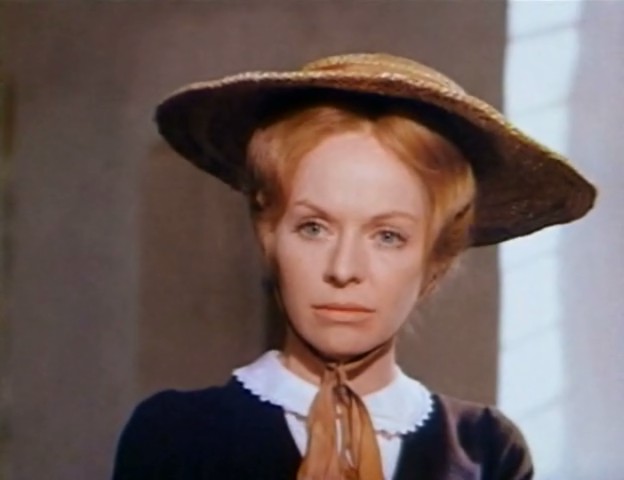 Then in 1973 soap opera "Jane Eyre" was realesed. There were 5 series. This adaptation is one of the best.
Another soap opera appeared in 1983.The main roles were played by Timothy Dalton and Zelah Clarke.
The film appeared in 1996 was marked by the emotional game by Charlotte Gainsbourg and William Hurt.
Next year a new film adaptation appeared. The film had not received special praise. Mr. Rochester seemed very aggressive.
Samantha Morton and Ciaran Hinds
, 1997
There was a new soap opera with Ruth Wilson in the main role. The soap opera did not make much impression on the audience.
Over a year ago came the modern version of "Jane Eyre" with Mia Wasikowska.
Unfortunately, I saw only one film. It was the film of the last year. I can't compare the films to each other but try to compare the book and the film. In my opinion, the book is definitely better. And it's not just about my book. I have not seen a screen version that was able to outmatch the book. And it's not because the filmmakers do not know how to make movies. The problem is that when we watch a movie we do not think. We do not think about heroes and their images:directors and actors have already done everything for us. In the book, it's different. We should represent faces, voices and movements of the protagonists. We imagine a space where all the events take place. The reader is the boss there. It's much more interesting,isn"t it? Let's read the books!